This article was originally published on MindBodyGreen.
Cold season has hit with a vengeance, and the vicious virus can sometimes seem impossible to avoid, with snifflers and sneezers on the subway, in line next to you while you get your coffee, and leaving their dirty tissues around the office kitchen. While you can't avoid germs (they're everywhere!), you can do a lot to bolster your immune system to fight off whatever comes your way. We partnered with Wholesome™ Organic Honey to ask some of the country's top wellness experts for their best immune-boosting tips:
1. Fill up on probiotics.
My first line of defense is probiotics—both supplements and whole foods. There are several beneficial effects of probiotics as a form of defense. They block the bacterial pathogenic effects and compete with pathogens and toxins for their space in the intestinal wall. Most importantly, they modulate (actually change) the immune system in efforts to strengthen our "good bacteria." I aim to take a probiotic daily but also to get in AT LEAST one probiotic-rich food such as tempeh, sauerkraut, and miso. In the colder months, you can find me eating a lot of soup. Instead of using traditional veggie broth, I use miso, which not only brings in important probiotics but adds a delicious unexpected flavor.
—Lisa Hayim, R.D., founder of The Well Necessities
2. Make an immune-boosting tonic.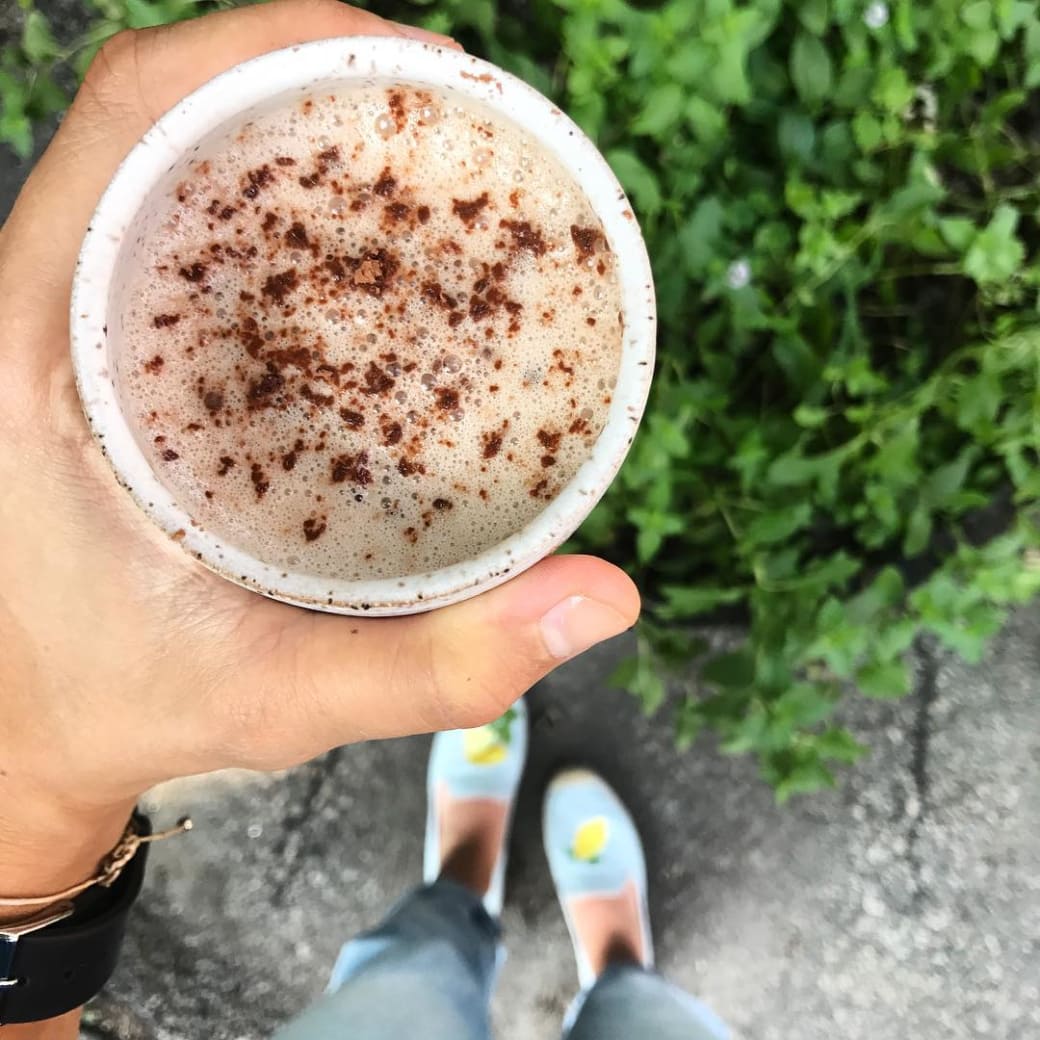 Whenever I feel a tickle in my throat, I mix together a tonic consisting of hot water, a splash of apple cider vinegar, ½ tsp. turmeric, ¼ tsp. cinnamon, a crack of black pepper, and a spoonful of Wholesome Organic Honey. I love that Wholesome is always completely pesticide-free, which is hard to control with local honey—the Wholesome honey hives are located deep in the Amazon, so the bees can't get near pesticide-laden plants. The combination is not only warming and soothing but is antiviral, antibacterial, and anti-inflammatory. Word to the wise: be wary of giving this tonic to infants younger than a year old. Babies don't have a well developed immune system to fight off some of the live properties in honey.
—Katie Lemons, founder of Twist of Lemons
3. Take your supplements.
The second I start to feel a cold or sore throat coming on, I start loading up on immune-boosting herbs, foods, and vitamins to activate my immune system to help my body fight it off. My go-to supplements are high doses of vitamin C and zinc, and oil of oregano. I also take raw garlic, either in my food or you can swallow an unwrapped clove like a pill. Garlic is incredibly antiviral and antibacterial; studies have shown it's just as powerful as antibiotics for fighting off bacteria. Please note: I am not saying replace your antibiotics with garlic—if you are dealing with life-threatening bacteria, be smart about it and know when to take the antibiotics!
—Courtney Swan, M.S., founder of Realfoodology
4. Turn your favorite foods into cold-fighters.
Honey has amazing nutritional qualities. It is full of antioxidants and also contains powerful antimicrobial and antibacterial properties. Honey is so powerful in keeping us healthy because of an enzyme within honey that is believed to produce hydrogen peroxide. In the body, this enzyme fights against the "trespassers," also known as pathogens and infections, and it inhibits the growth of bacteria as it enters the body. Adding honey to some of your favorite dishes can help to ward off burdensome colds, sore throats, and allergies. Because the heat may affect the enzyme, I will use honey after the cooking process, to finish off a dish or as part of a dressing. My favorite fall dish is roasted Brussels sprouts in a spicy hot sauce, drizzled with Wholesome Organic Honey.
I am also fond of using honey as the base for my salad dressings, like a homemade honey mustard, which can be made in a minute, contains no preservatives, and can help balance a normally bitter kale salad (also rich in vitamin C!).
—Lisa Hayim, R.D., founder of The Well Necessities
5. Keep your gut health in check.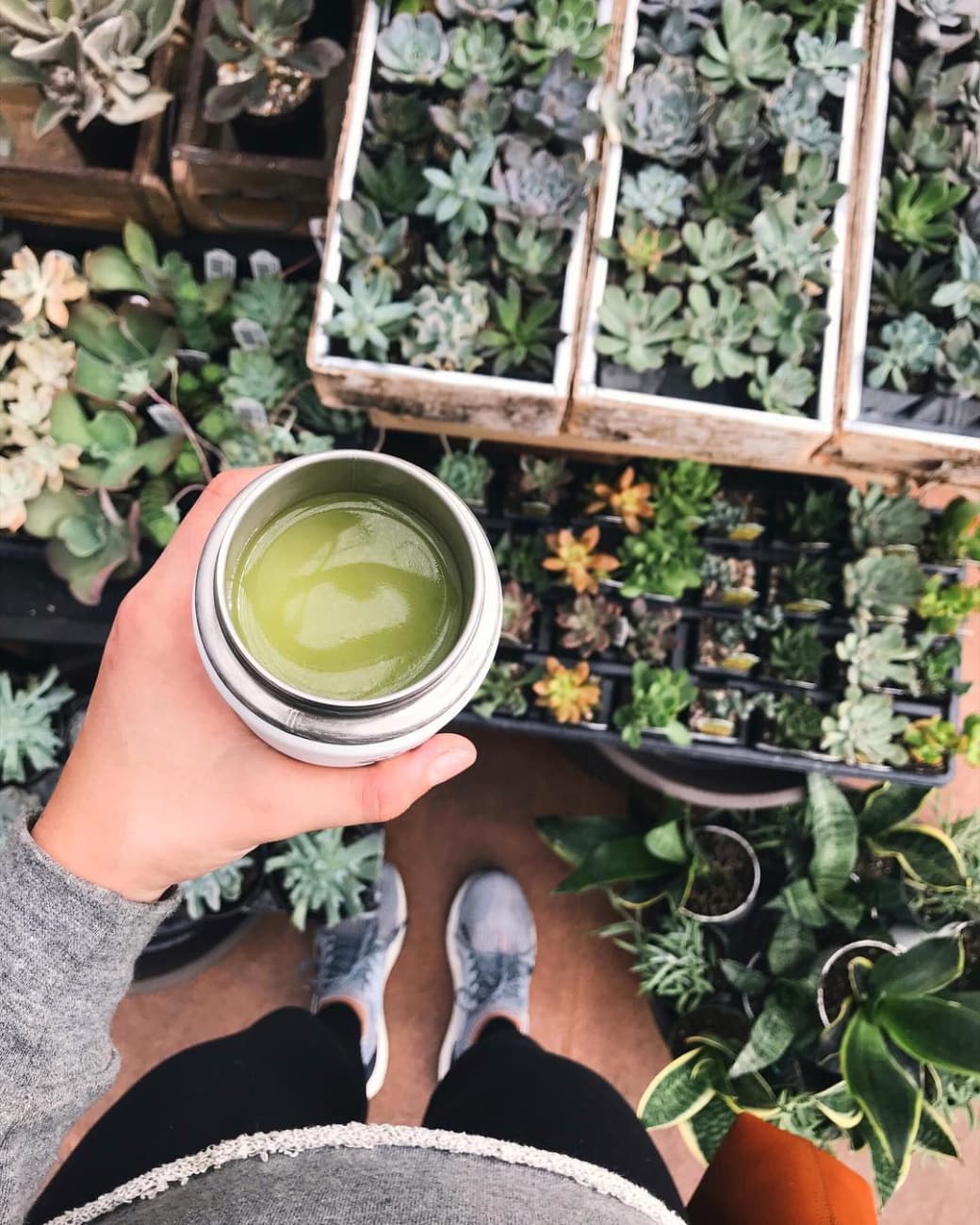 When cold and flu season starts to spread, it's also important to make sure your gut health is in check. It's known that 80 percent of the immune system lies within the gut, which is why it's crucial to supply it with what it needs to thrive. To do this, make it a point to eat plenty of colorful vegetables, for they are a rich source of phytonutrients. Consume a quality probiotic supplement on a regular schedule (same time every day) to provide a range of health benefits, such as improved digestion, immune-boosting benefits and the ability to fight foodborne illnesses, and drink adequate fluids. As of a few years ago, organic honey has become part of my immune-boosting arsenal during the winter months. I prefer to stick to organic, fair-trade, non-GMO honey that's free of harmful chemicals and pesticides, and I know I'm getting that with Wholesome Organic Honey. Organic honey contains microbial properties and is known to boost overall immunity. I'll typically add a spoonful to my daily cup of tea.
—Rachael DeVaux, R.D., founder of Rachael's Good Eats
6. Fill up on bone broth.
There is real nutritional science behind the healing ancient tradition of consuming chicken soup when sick (if it's made with real, organic, pasture-raised bones). Bone broth is high in collagen along with the amino acids, vitamins, and minerals that are stored in bones, which simmer into the soup, providing a nutritious base. Add a little garlic and ginger to it, and you have a recipe for a super-nutritious and healing soup! If you start to incorporate these immune activators quickly enough you can sometimes avoid getting sick altogether, and if you do, it'll certainly be less severe.
—Courtney Swan, M.S., founder of Realfoodology
I love seaweed and spirulina specifically. Just a small amount of spirulina can help increase the production of antibodies so that our body can better protect itself against invading microorganisms. Spirulina specifically stimulates the T and B cells, which are the natural immune cells. It also helps organs function despite toxins and germs that enter.
—Lisa Hayim, R.D., founder of The Well Necessities